I have loads of free time now and, in addition to sewing again, I've taken up learning how to use Photoshop. What better way of practicing than by scanning a sketch and trying to do something with it? (Also, first time I sketch in literally over 7 years…)
Here's an idea for an outfit I dreamt up:
If you can't tell from the drawing, it's a short-sleeved shirt with a Peter Pan collar made in contrasting fabric, and a full gathered skirt. The fabric is this Liberty of London super soft cotton I got for $3.95/yd during a fabric.com sale…
My inspiration was this outfit by J. Crew with a shirt and skirt made from the same fabric. Looks amazing together, sort of monochrome-but-not, and I do get separates out of it that I can mix and match with other things…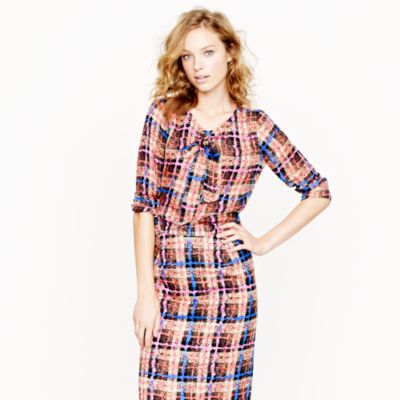 What do you guys think? I'm open to suggestions!